Secure your device in the sleeve
Secure the device in the dock from the inside of the sleeve, with the logo facing outward. Gently press your device into the dock until it locks with a click.
Download the app and sign-up
Download the GRASPOR app on App Store or Google Play.
Sign up using an email and a password of your choice, by choosing "sign-up" on the opening screen of the GRASPOR app.
Putting on your sleeve
Carefully pull your sleeve up your leg and position it with the dock on the outside of your right thigh.
Make sure, the triangular maker on your sleeve is halfway up your thigh. Align the edge of the laminate so it would cross vertically through the centre of your knee.
Position your sleeve in the same place every time and moisten electrodes slightly to maximize data quality and comparability of data sets between sessions. Spraying the electrode lightly with water, or wiping the surface of the electrode gently with damp fingers, to moisten it will improve the signal for muscle activation data.
Connecting your device
Open the GRASPOR app and select the workout section in the navigation bar.
Then press the GRASPOR icon in the app to view a list of Bluetooth compatible devices. Turn on your device and select it from the list (You can see the serial number on the back of your device).
You are ready once the GRASPOR icon lights up.
Connecting your heart rate strap
If your heart rate strap is Bluetooth compatible, you can connect it to the GRASPOR app. To connect your HR strap, go to the Bluetooth settings on your phone, and pair the strap. Then tap on the heart rate icon in the GRASPOR app and select your sensor on the list of available Bluetooth devices.
Starting the recording
When you have successfully connected your device, you can start your recording by following the screen's instructions.
During the recording, you can manually mark a lap, pause, or stop the recording at any time. The summary will automatically open when the recording is stopped.
Data from earlier sessions
If you want to see data from a previous training session, you can open the navigation bar's "history" section. Then select the summary you wish to access.
Charging
When you need to charge the battery of your GRASPOR device, click it into the charger, in the same way, you do in the dock. Attach the charger cable and insert the USB connector in your PC. The battery will reach approximately 30% of full capacity within 20 min. and 100% within 3,5 hours.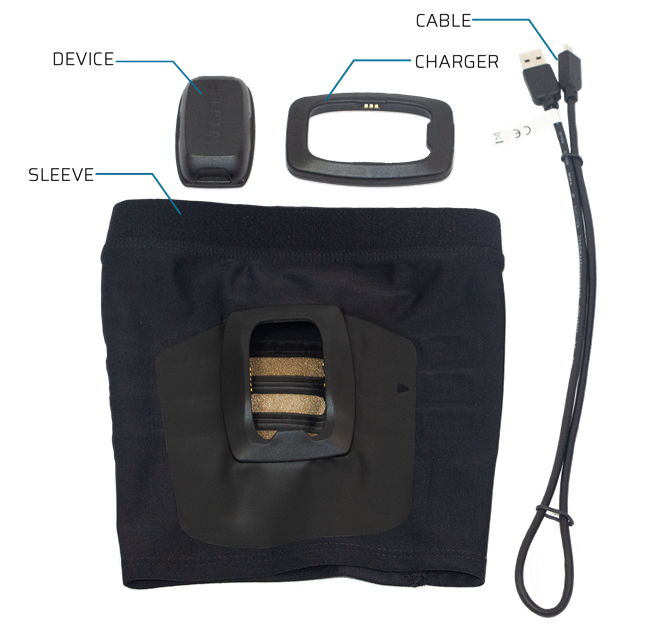 If you need any additional help, dont hesitate to contact our support team on support@graspor.com