What you get
- GRASPOR Sleeve (In your chosen size)

Get the right sleeve size, it's important for your data!
Size guide:
S= 44-48cm
M=48-52cm
L=52-56cm
XL=56-60cm
Sizes are the circumference of your thigh, measured halfway between your knee and hip when sitting down.
The sleeve should be tight around your leg, but not be uncomfortable to wear.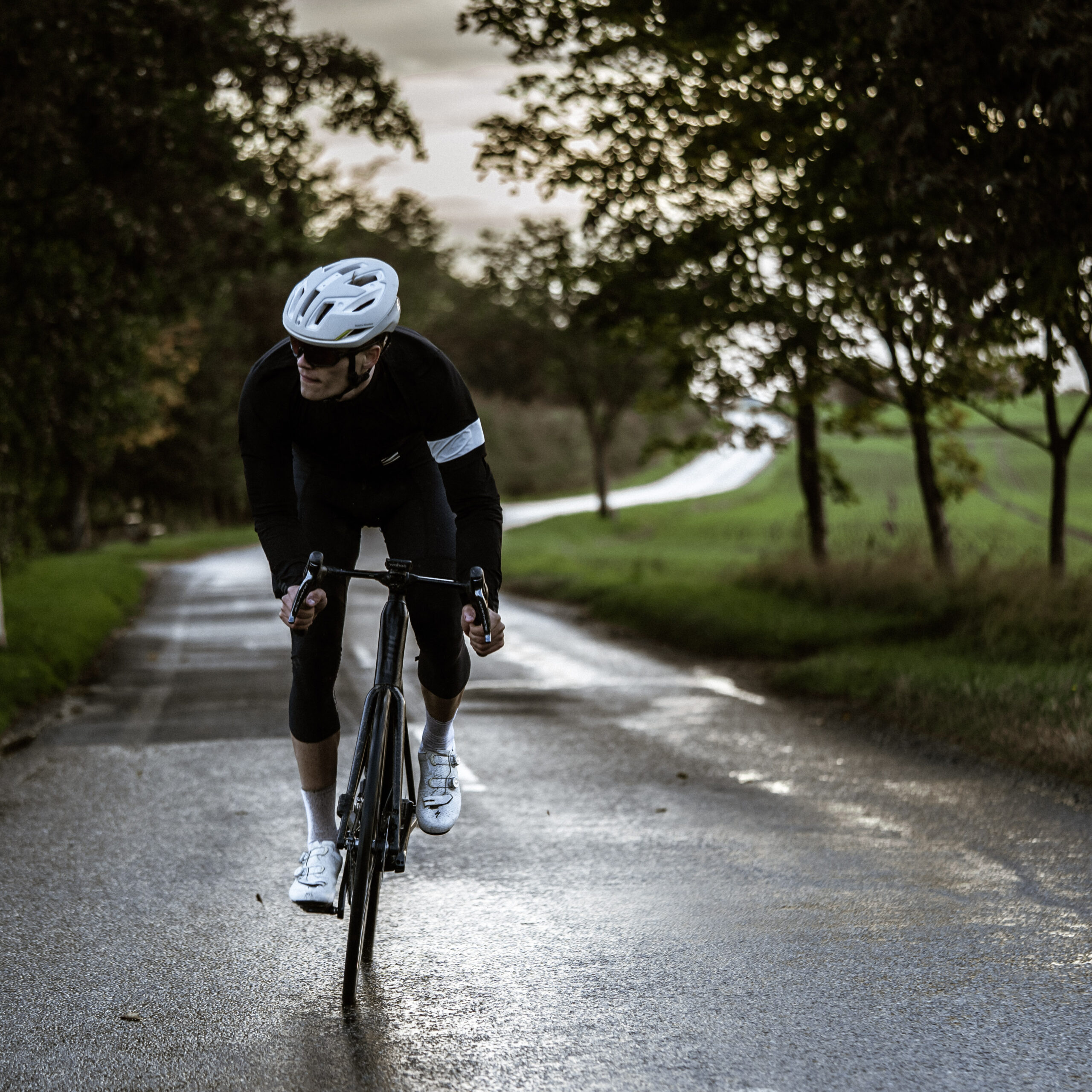 Comfort
The sleeve is made up of a combination of textiles to ensure comfort, even during long activities. The sleeve should fit tight around your thigh, but the stretch of the fabric ensures that it won't be uncomfortable.
Dive deep in our app
The GRASPOR app is a powerful analytical tool that allows you to get a detailed overview of your training.
You get a clear overview of your performance in the live view, where you can evaluate your effort in real-time.
Once you have completed your workout, you can spend hours diving deep into all the data GRASPOR can give you, or spend 5 minutes overviewing your training and getting a better understanding of your performance.
The data can easily help you to understand your weaknesses at what you need to improve to perform even better on the bike. A bigger understanding helps you to make the right choices that make you even faster.